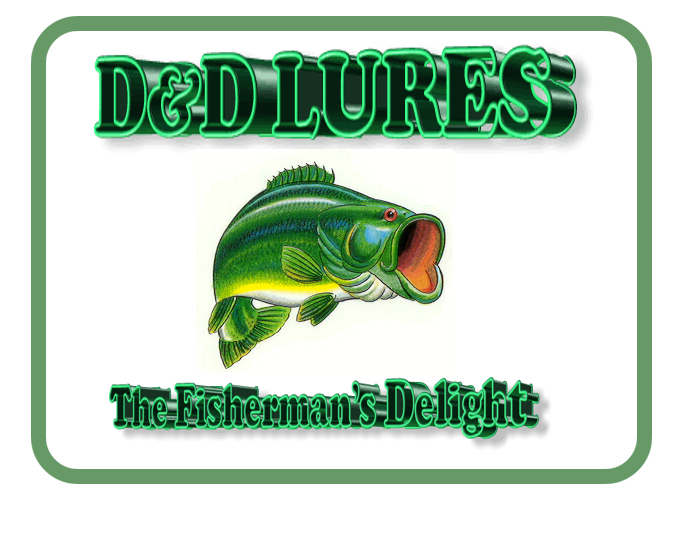 1576 Howard ave Bld#2, Windsor,Ontario,Canada N8X 3T5........Fax/Phone 519-256-8073
D&D Lures is an OEM manufacture specializing in centrifugal castings of Lead,Tin,Bismuth for the fishing tackle trade. We have in house 2000 molds for various jigs,sinkers,ice lures,spinnerbaits & many more.We also custom mold for many companies using your lure or idea's. We use MUSTAD hooks & Components vinyl chip proof paints. We can upgrade any jig by using Red Chrome or Black Nickel Mustad Ultra point hooks. D&D can also provide private label packaging using printed on zip lock bags or clamshell packaging, Under your name or D&D Lures. !
We currently make over 2 million pcs per year!!

---
NEW SUPER RIG
CLICK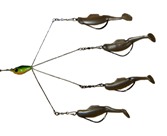 ALABAMA STYLE RIG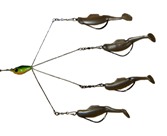 ---
THE ULTIMATE RETAIL DISPLAYER
Take all the guess work out of which items and how many and what colors. This fully stocked displayer is ideal for any retail situation be it a store or for shows. Heavy duty construction on wheels and with complete detailed banners. This has the best of the best sellers in top colors and all with an easy 100+% profit margin.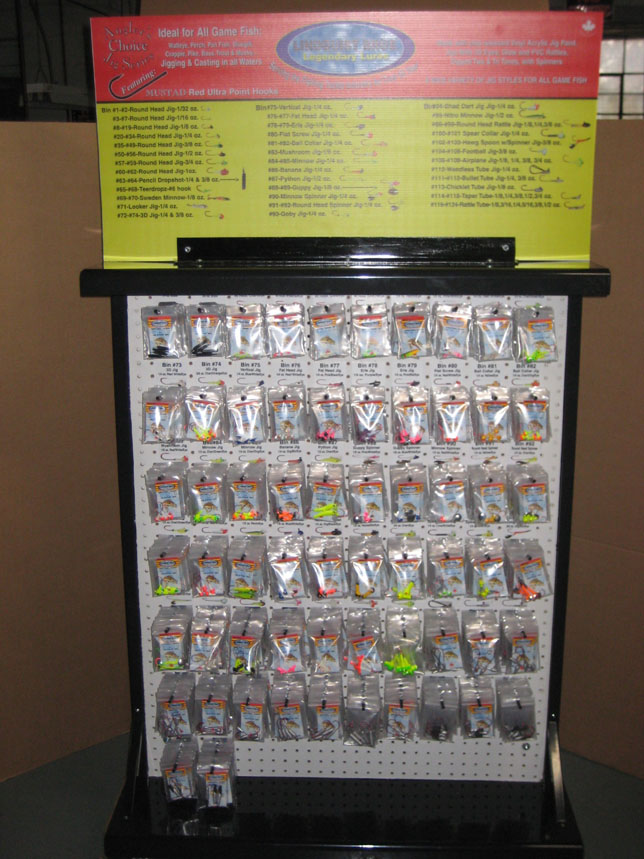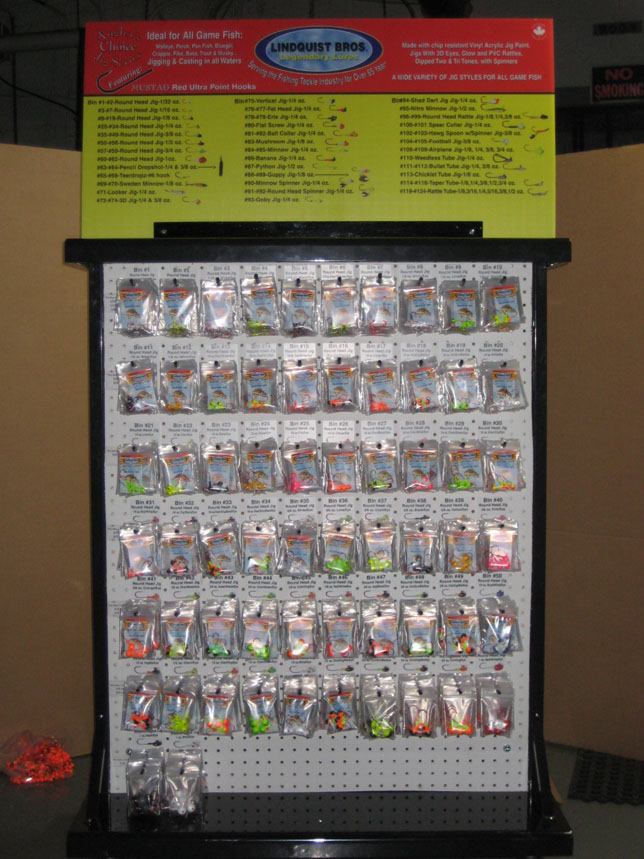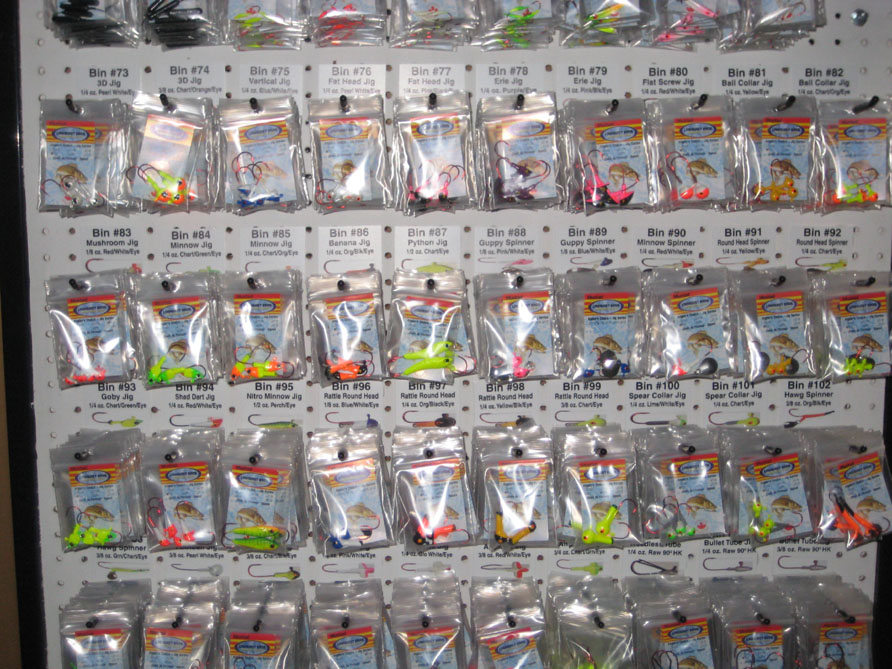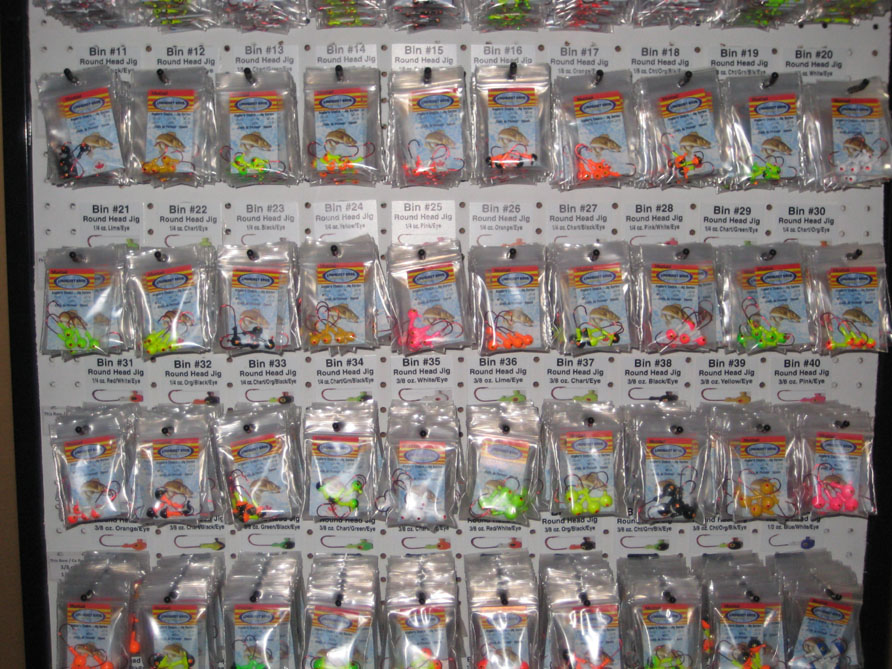 ---

PLEASE USE LINKS BELOW TO SEE JUST A FEW OF THE ITEMS WE CAN PRODUCE
---
JIGS OUR SPECIALTY (many styles and sizes)
NITRO LURES CUSTOM DESIGNED PRODUCTS
CUSTOM SPINNER JIGS
SPINNERBAITS (bullet and minnow head)
ICE FISHING (drops, spinnerjigs, jiggin spoons, vertical lures)
SINKERS (split shot, drop shot, bell, pencil, bottom bouncers and more)
OVERSTOCK (Blowout prices)
THE SUPER RIG (Alabama Rig style)